Black Paradox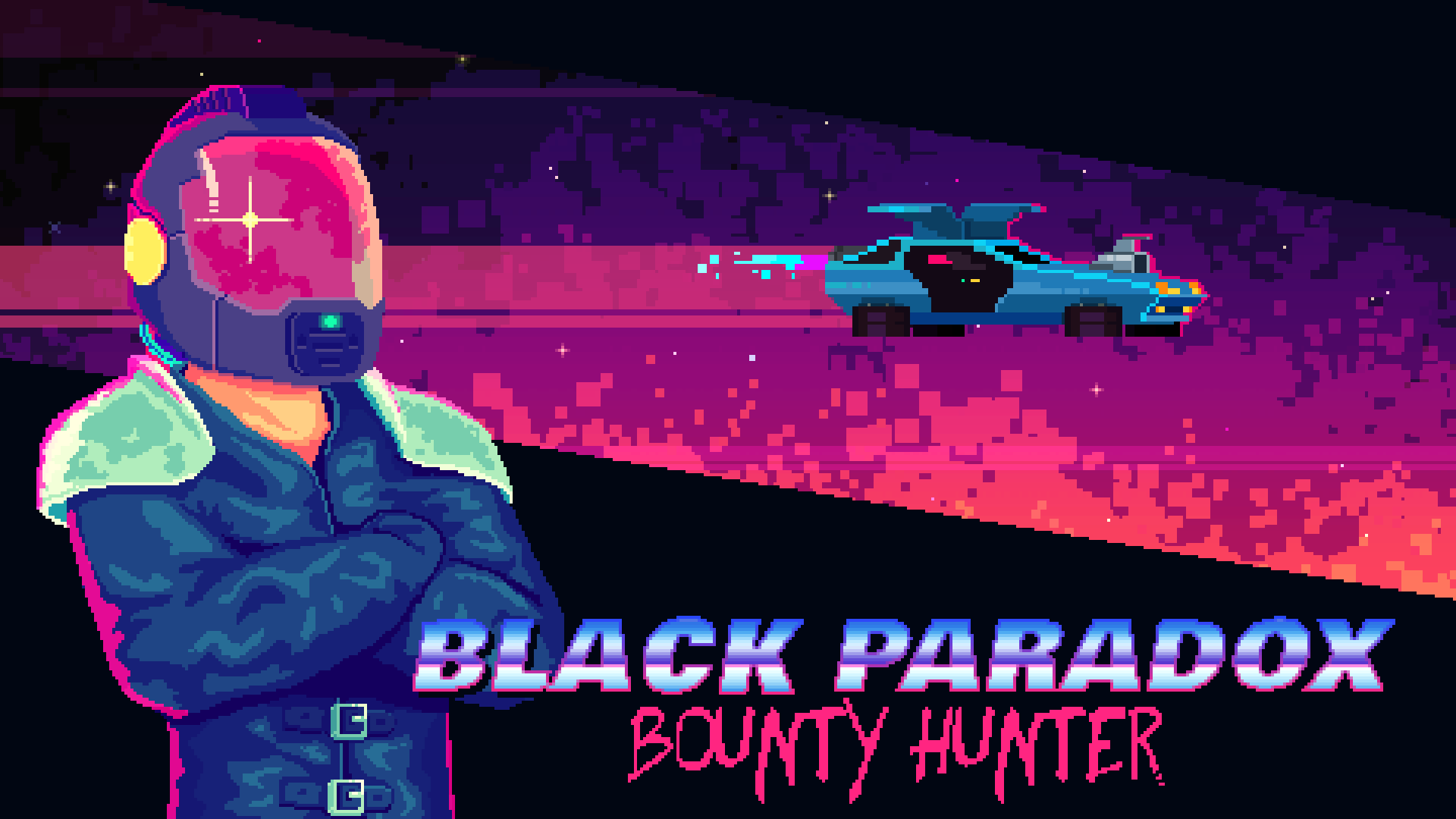 Today we introduce you the main character of the game: Black Paradox!
Bounty hunter, able to travel in time by manipulating black holes' energy.
On board his car, the Star Phoenix, enginereed to fly in space, he searches for his next prey.
He has an helmet that lets him breath in space and control his vehicle.
An heavily armed, ultra-fast and state-of-the-art car that features a secret weapon: the Black Paradox, which is able to simultaneously overlap two dimensions to get him the help of another Black Paradox, his counterpart from another dimension.
Used at the right time, this weapon can make Black Paradox invincible.