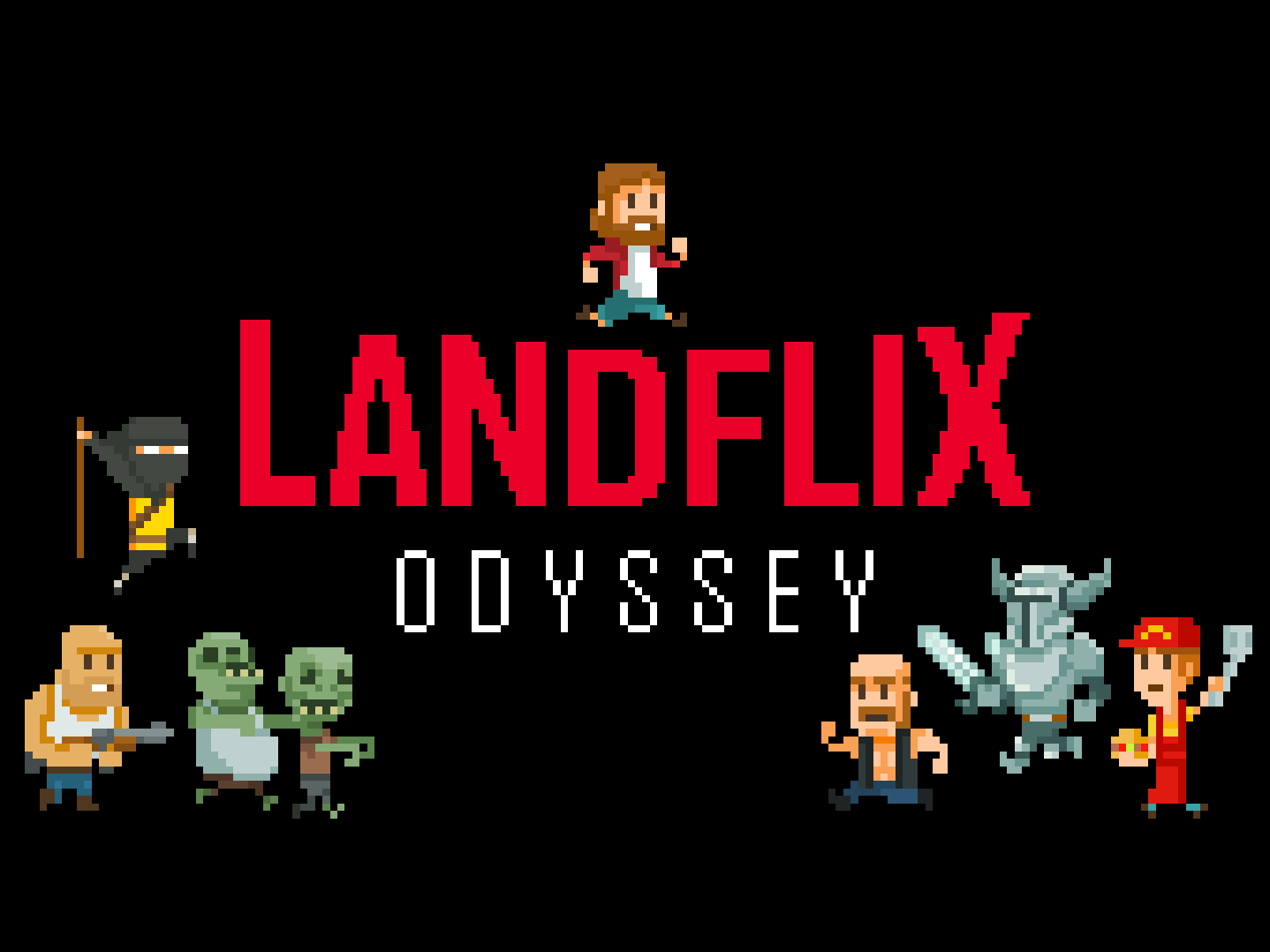 Landflix Odyssey
100% funded!!! First Stretch Goal revealed
---
We're literally astonished. When we've realised we reached the goal 5 hours before the end of the Kickstarter campaign, we just started jumping all around our office being beside ourselves with joy!
We know we keep saying that, but we never get tired to THANK YOU! This couldn't have been possible without your support, your amazing feedback and your trust! We can't wait to finish the game development and the testing to be ready to publish the game on PC and consoles! There's so much more to come and we want to share it with you all.
This is just the start of a great adventure! This weird idea we had of making a videogame about TV shows now became a reality and we're already thinking of all kinds of things to add and to work on over the coming months.
Hey, there are still 4 hours left and it'd be a shame not to use them to reach our first stretch goal (€18k)!
Here it is: a special episode for each world + translation in 3 languages (Italian, French and Spanish).
Again, thank you so much! Please, let us know your thoughts and if you have any curiosity or feedback. We love hearing from you!
Let us return... to jump!!
Ciao :)
Fantastico Studio Team
Landflix Odyssey's Kickstarter just entered it's last hours!

Back us now to get the game for a discount!
Kickstarter/LandflixOdyssey