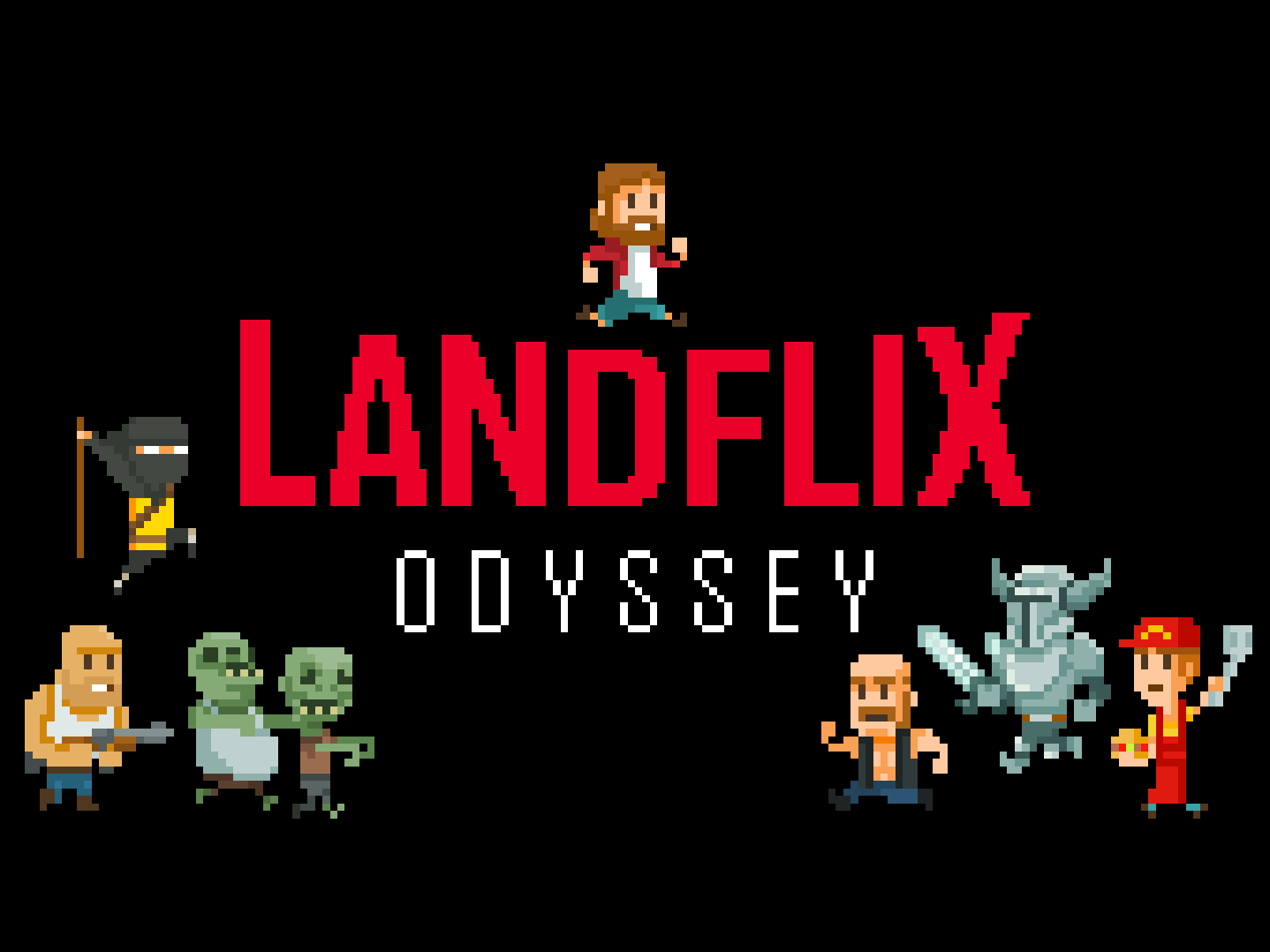 Landflix Odyssey
Jumping between acid potions to save the school!
---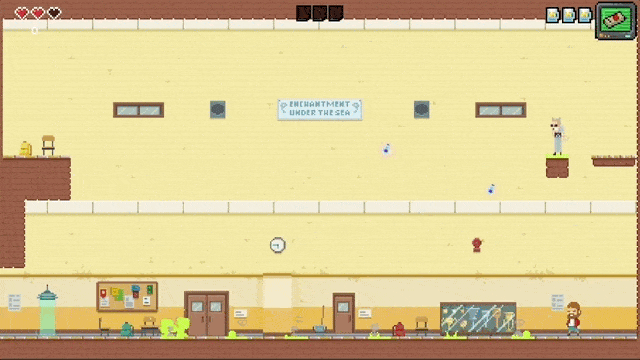 We haven't posted a Landflix update in a while, so we thought we'd show you the first boss battle in the game! Doctor Banner is experimenting on the school kids and only Larry can stop him! The boss fight is divided in 3 stages each with 3 main points. The one in this GIF is the first one. Larry has to grab the beer in the bottom right corner and reach the left one to enter the upside down while avoiding the acid potions hurled by the doctor, which leave acid puddles on the ground.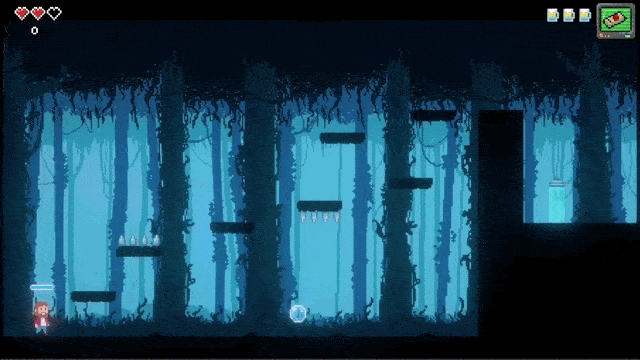 Once here he'll have to go through obstacles while minding his oxygen level and reaching a second portal to go back to reality and hit the doctor with his burp.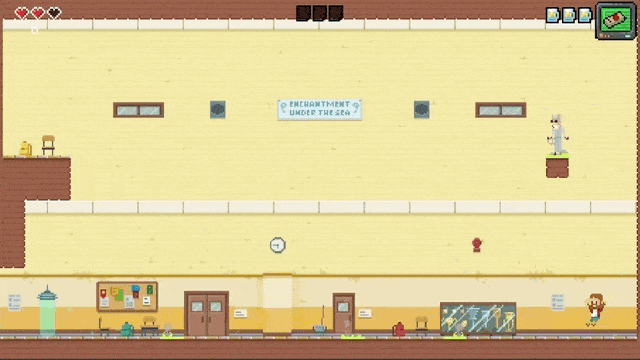 Everytime the doctor is hurt Larry will be forced back down and the doctor will get angry and throw a huge wave of acid potions. At this point the elements in the level will shift and the upside down world will change, making each phase different from the others! Of course this boss battle still needs some refining, but we're pretty satisfied with the mechanics behind it! What do you guys think?